Yoga Vidya 200 Hour Teacher Training
& In-Depth Studies Program
September 2019 through April 2020
Steeped in classical teachings and philosophy, yet entirely applicable to the modern day, this course is dedicated to creating extraordinary yoga instructors who are practitioners first. Yoga Vidya's mission is to offer yoga as a method of self inquiry and wellness, building upon one's personal practice and voice. Teaching skills and practicum are woven throughout the curriculum in an attainable, embraceable way. Each person is seen, heard valued and nurtured. This is not a cookie cutter program that teaches you only postures and scripts. We teach people, not just postures.
AYURVEDA, The Basics and Beyond for Vitality and Wellness
August 17-18
Ayurvedic medicine is one of the world's oldest holistic healing systems, and is based on the belief that health and wellness depend on a delicate balance between the mind, body and spirit. Learn how to 'live greatly' as a practitioner and how to counsel your students in this wellness system during this two day seminar. Includes 10 non-classroom hours.
A module of Yoga Vidya School 300+ Advanced Yoga Teacher Training. Qualifies for Continuing Education credits through Yoga Alliance.
Upcoming Retreats
Tulum, MX
Lauren has an upcoming retreat in 2020! Lauren's retreats are an excellent opportunity to explore, reconnect with self and spend time with other dedicated yogis in beautiful and nourishing locations!
Yoga and Adventure in Paradise at Jungle Keva
Teacher Trainings
Train to be a Yoga teacher or just deepen your personal practice in a world-class program with our renowned faculty.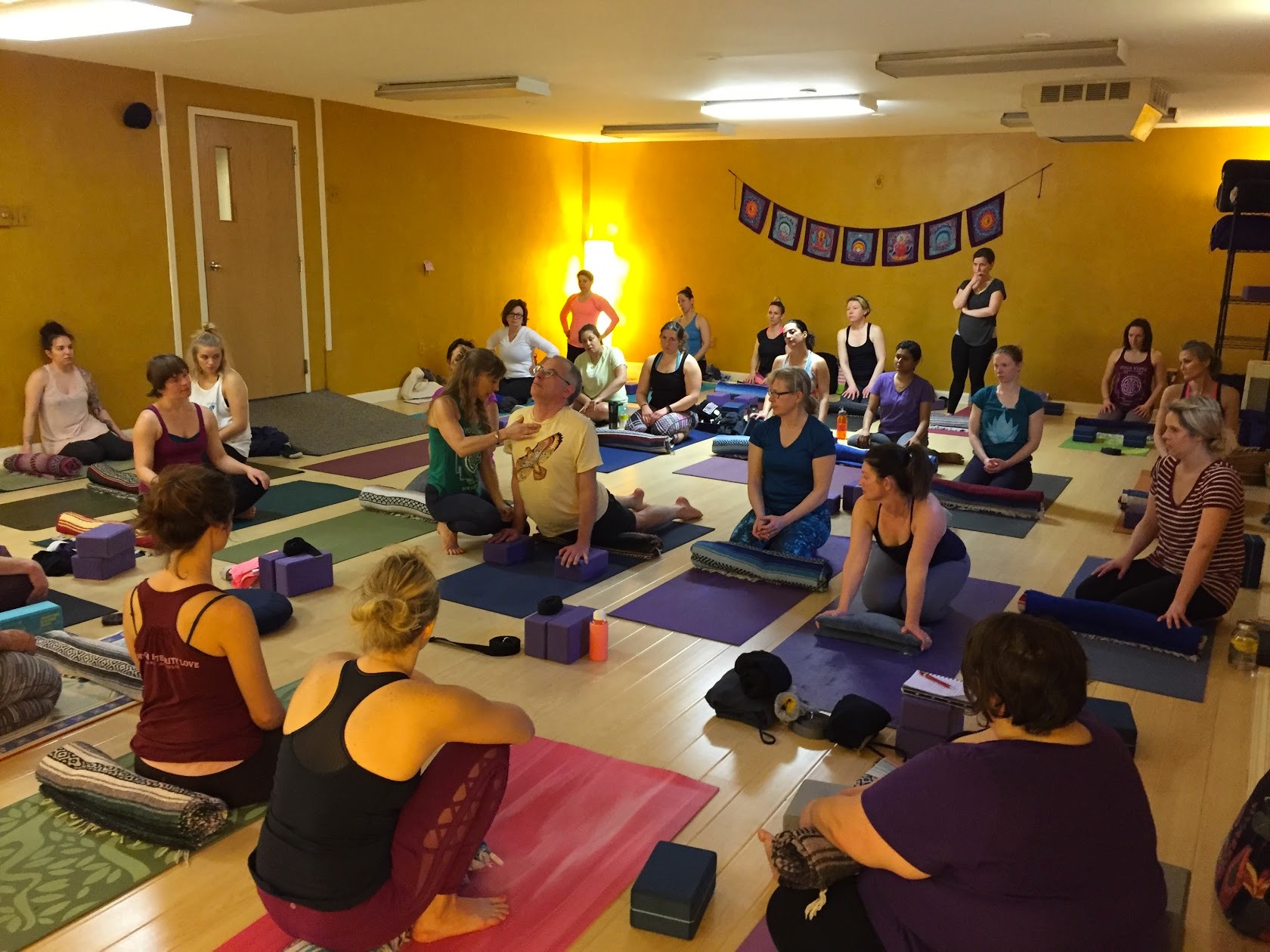 Ayurveda
Ayurveda is known as the 'sister science of yoga'. Translated from the Sanskrit, Ayur means life, living, and veda means wisdom, truth or science. Thus, ayurveda is a comprehensive, holistic wellness system that is as varied as we humans are. Each ayurvedic protocol is unique, and that is the beauty of how it can foster wellness, longevity and life quality for each person. Ayurvedic wellness strategies can include diet and lifestyle, hatha yoga, pranayama, philosophy and more. It is wondrous path of self discovery and self empowerment.
Lauren has been studying and practicing ayurveda for more than a decade and has studied both its roots and with the best modern practitioners.
She offers regular classes and courses on ayurveda for both the lay person and the teacher. She also counsels people individually to develop practical effective self care strategies.
Retreats
Lauren offers both international and domestic yoga retreats and teachings. From three days of meditation and practice in New York to a week of sun and surf in Costa Rica, Lauren's retreats are an unforgettable and nourishing experience.
Online Courses
Experience Yoga Vidya's teachings and practices from the comfort of your own living room!