Trauma Informed Yoga
January 4th, 2020
In this training, you will understand the complex topic of trauma that is so prevalent in our culture, and how you can help as a yoga teacher. We believe that authentic Yoga is, by definition and intention, inherently trauma sensitive. This day long training will give you the tools you need to become more adept at addressing trauma through your teaching.
Understand trauma, its sources, pathways and triggers from a neurological and developmental perspective.

Uncover how sensory processing and neural development influence adaptive or maladaptive responses to stress and trauma & more
Master Classes
September & October, 2019
September 28 Foundations and Fundamentals: Fall in love with your foundation and explore and adapt elements of Tadasana in this playshop!
October 5 Getting to the Point: Ekagrata or single minded focus, is a goal of yoga. Through sequencing, breathwork and a special meditation, we'll moved toward this special mind space.
October 19th Balancing Effort and Surrender: The true aim of yoga is one of cultivating stillness. We can find this through skillful action guided by the breath
And more…
Yoga and Adventure in Paradise
March 2020
Master Teacher Lauren Toolin will guide you into a balance of adventure and sanctuary as you practice, explore, rest…and count your blessings. Visit Jungle Keva in Tulum, MX and participate in daily hatha and meditation classes, mantra practice and yoga nidra will be integral to your stay as well as wonderful company, luxe accommodation and most meals. You'll also experience an awe inspiring guided snorkel tour of nearby cenotes (underground rivers). The retreat includes 5 nights and six days at the Keva, everything listed above and a special evening (shh it's a surprise!) event. Not included are optional trips (paddleboarding in the lagoon, etc) airfare or airport transfers. Space is extremely limited, so reserve as soon as possible!
Teacher Trainings
Train to be a Yoga teacher or just deepen your personal practice in a world-class program with our renowned faculty.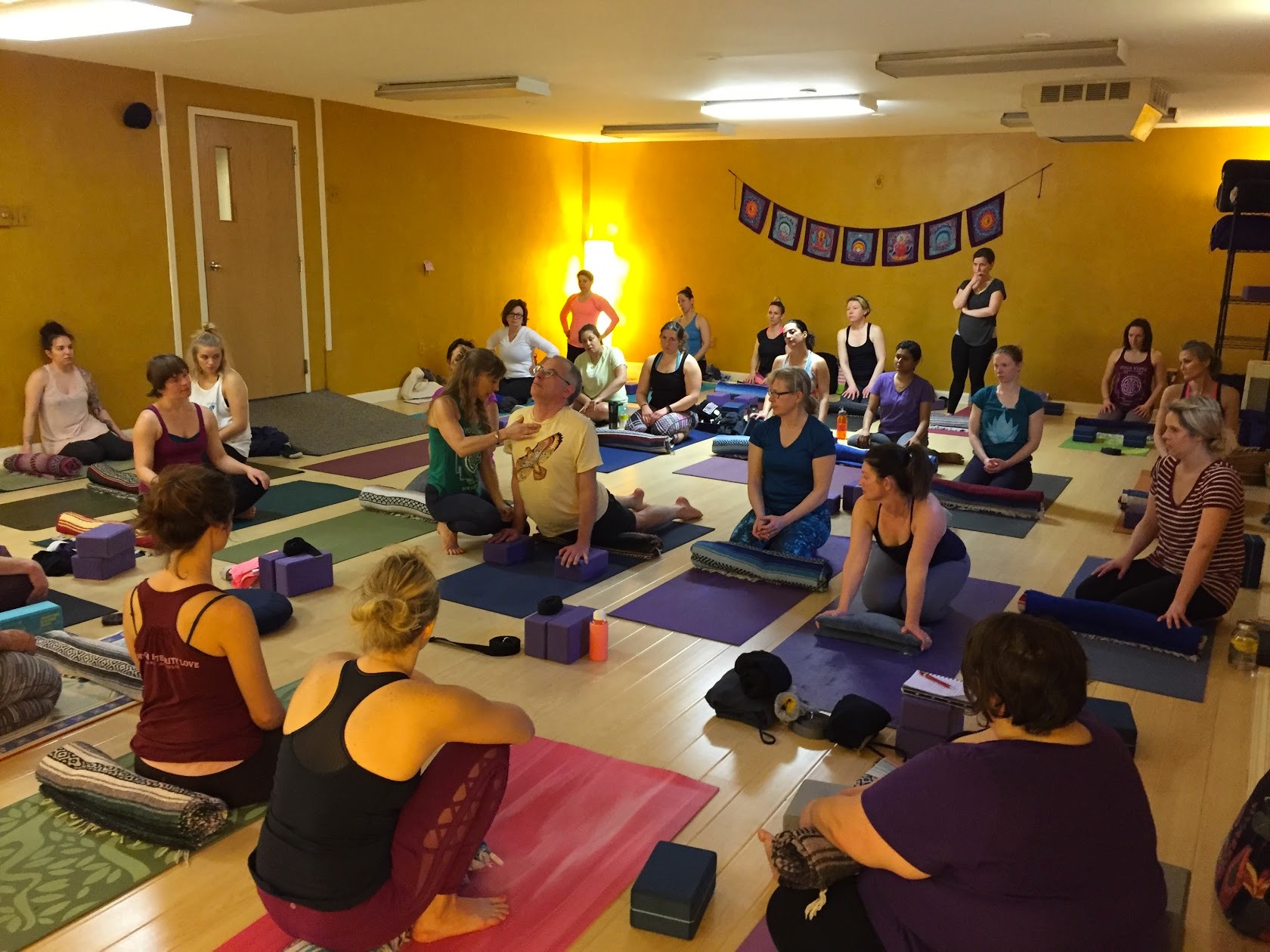 Ayurveda
Ayurveda is known as the 'sister science of yoga'. Translated from the Sanskrit, Ayur means life, living, and veda means wisdom, truth or science. Thus, ayurveda is a comprehensive, holistic wellness system that is as varied as we humans are. Each ayurvedic protocol is unique, and that is the beauty of how it can foster wellness, longevity and life quality for each person. Ayurvedic wellness strategies can include diet and lifestyle, hatha yoga, pranayama, philosophy and more. It is wondrous path of self discovery and self empowerment.
Lauren has been studying and practicing ayurveda for more than a decade and has studied both its roots and with the best modern practitioners.
She offers regular classes and courses on ayurveda for both the lay person and the teacher. She also counsels people individually to develop practical effective self care strategies.
Retreats
Lauren offers both international and domestic yoga retreats and teachings. From three days of meditation and practice in New York to a week of sun and surf in Costa Rica, Lauren's retreats are an unforgettable and nourishing experience.
Online Courses
Experience Yoga Vidya's teachings and practices from the comfort of your own living room!